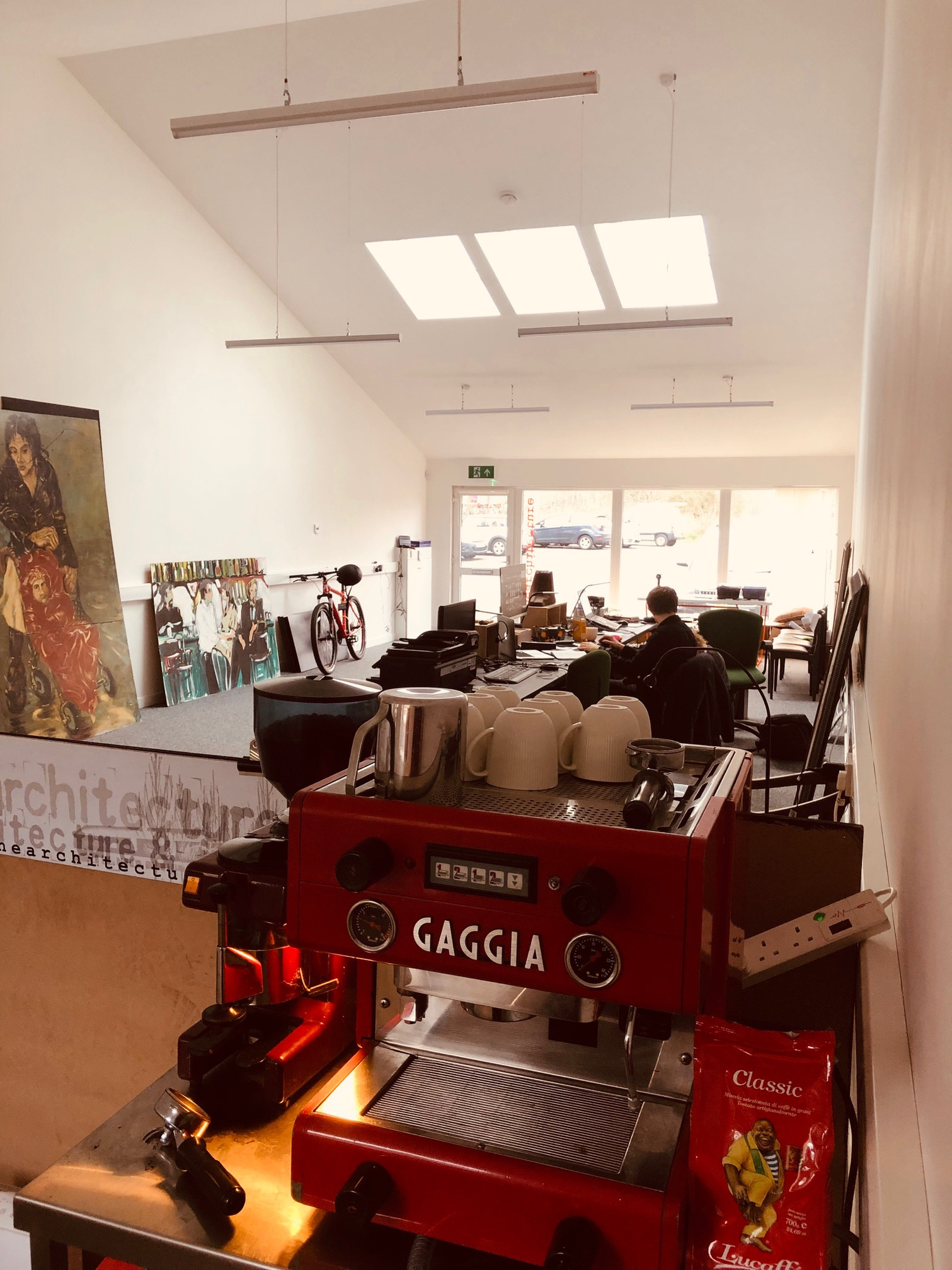 So - we have had a busy few months! We've moved office from the less than inspiring environment of the East End of Glasgow to the fresh air of the countryside. We now have a lovely view of Dumgoyne rather than our former lovely view of the dodgy end of the Gallowgate. Espresso machine installed so do pop in for a coffee if you're passing.
OFIS unit is now craned into place - we're now realising how much of a "prototype" it is and how unfit for purpose it actually is. So a bit more waterproofing detail required, a bit more strengthening and a lot more thought into occupant safety!
Invertrossachs lodges are finally coming out of the ground - if you could call the stirred up brown soup in which they sit "ground". Now that drier weather is here we are hoping that site operations will become a lot easier.